diversity & inclusion in waldorf education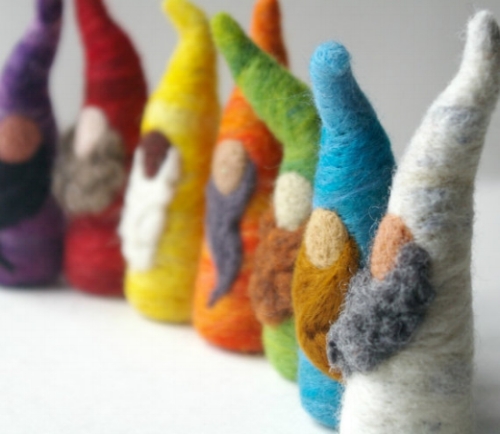 Waldorf education is a gentle and wonderful way to raise children and our chosen way of bringing up our daughter, E. Waldorf families believe that children are still in the process of becoming who they are meant to be, and that the choices we make and to what we expose our children contribute to this process. An emphasis is placed on nature, creativity, morality, imagination, peace, and harmony. We have a minimalist Waldorf home in that we prioritize fewer toys and rotate her toy and book collections, and lean toward natural materials like wood, felt, and beeswax over plastics and synthetics. We don't have a television and limit screen time in favor of free play, art, and music. We play outdoors every day regardless of weather, and send E to a small Waldorf school. I volunteer with the school's green initiatives, the eco club and act as Room Parent for E's class. I belong to several Waldorf Facebook groups and I moderate one called "Waldorf Fluff" which focuses on the trappings of Waldorf education such as toys and books as opposed to strictly discussing the philosophy as some other FB groups do.
What I've noticed over the past six years of being a Waldorf mom is that so many of the toys, books, etc. are euro-centric and do not feature diverse representations of children. I am well aware of the problematic work of Steiner and the European origins of Waldorf education but in the modern movement, there is a great deal of acceptance and diversity in the people. This has not yet reached the trappings. Sitting with eco club at my daughter's Waldorf school one afternoon it occurred to me that while a minority of the children in the room presented as white, 100% of the dolls in our school store on the shelf behind them were white, and there was no variation of skin tone in the dolls as could clearly be seen in the room. As a black mom raising a bi-racial child who has light brown skin and curly brown hair, I believe that all children deserve to see themselves in the Waldorf dolls, books, and materials we surround them with.
I created this page as a place to celebrate diversity in Waldorf education and materials. Here you will find featured Etsy shops that have diverse selections, links to discussions happening in the Waldorf world about diversity, equity, and inclusion, and a link to my Pinterest page that highlights great diverse Waldorf items I've come across. Thanks for visiting!
COmmitted to diversity
In recent years Waldorf education has turned its attention to diversity. As Waldorf schools continue to grow in North America, it makes sense to make an effort to both recruit a divers students body, and celebrate the diversity of existing students. The Association of Waldorf Schools North America's official position statement reads;
"Waldorf schools are independent schools, which are designed to educate all children, regardless of their cultural or religious backgrounds. The pedagogical method is comprehensive, and, as part of its task, seeks to bring recognition and understanding to any world culture or religion. The Waldorf School, founded in 1919 by Rudolf Steiner, is not part of any church.
Waldorf schools are committed to developing the human potential of each child to its fullest. Admission to the schools is open to everyone, without regard to race, sex, creed, religion, national origin, or ethnicity. In company with many other tuition-based independent schools, Waldorf schools are actively seeking ways to increase the economic and ethnic diversity of their student populations.
It is a fundamental goal of our education to bring students to an understanding and experience of the common humanity of all the world's peoples, transcending the stereotypes, prejudices, and divisive barriers of classification by sex, race and nationality. We most emphatically reject racism in all its forms, and embrace the principles of common humanity expressed by the founder of Waldorf education, Rudolf Steiner: "[We] must cast aside the division into races. [We] must seek to unite people of all races and nations, and to bridge the divisions and differences between various groups of people."
rainbow
Visit my Pinterest page for some great inclusive Waldorf dolls and toys. As I mention on our Facebook Page "Waldorf Fluff", we are particularly dedicated to the inclusion of racial and cultural diversity in the creation of these items and strive to encourage curriculum writers, bloggers, shop owners, and artists to diversify their work so that ALL children can see and believe that they have a place in the Waldorf world.
I am absolutely smitten with the beautiful design and craftsmanship of the dolls created by the Pegged by Grace Etsy shop. Marie Grace is super smart and sweet and I love scrolling through her shop and looking at her fun and sweet designs. You can check her out here.
Last month the Association of Waldorf Schools of North America (AWSNA) hosted their national conference and featured Keynote speaker, Dr. Linda Williams to speak about diversity, equity and inclusion in Waldorf Education. From the conference page: "This year's Conference features keynote speaker Linda Williams, Ed.D., who served as a class teacher at the Detroit Waldorf School from 1987-1992, after which she taught grades 1-3 at the public Urban Waldorf School in Milwaukee. Returning to Detroit, Dr. Williams became the Elementary Program Director of the Waldorf Institute of Southern Michigan, also teaching grades second through eight. She received her doctorate in Curriculum, Teaching and Education Policy from Michigan State University. In 2006, Dr. Williams became professor of Teacher Education at Eastern Michigan University. In 2015, she returned to the Detroit Waldorf School as the first grade class teacher. We are excited that she will bring her rich experience in the classroom and with teacher training to our Conference on Culturally Relevant Practices in Public Waldorf education."
I'm personally, very excited to see this conversation taking place at the national level. I was unable to attend the conference, but I'm working to find out more about Dr. Williams' presentation and if possible a video. I'll share whatever I am able to gather here.